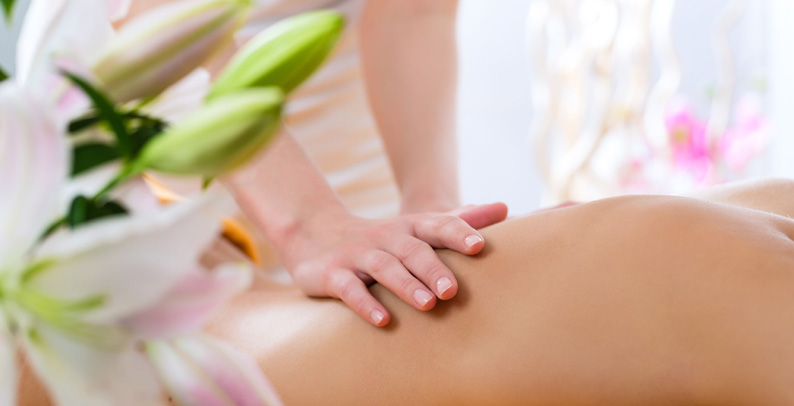 Pause, relax and still your mind while you let go of the stresses that have accumulated in your body.
Developed over many years, Robin's Heavenly Healing Massage is the unique melding of many ancient practices including Esalen massage and traditional Hawaiian Lomilomi which features long flowing strokes that reflect the rhythms of ocean waves.
Using organic oils and aromatherapy essences infused with loving energy, a Heavenly Healing Massage will ease the troubled places in your body, allowing the stress of everyday life to recede and the vital life force to flow more easily. Following a Heavenly Healing Massage, you will feel nurtured, serene and deeply rested.
Each treatment is uniquely tailored with detailed attention to the needs of your entire body.
"It is not uncommon for me to hear, 'That was the most amazing massage I've ever received!'"
—Robin Johnson
Testimonials 
"After one of Robin's amazing Heavenly Healing Massages my body is deeply relaxed and my mind profoundly calm."
—David Holzer
Listen to Agatha share her experience of a Heavenly Healing Massage:
"If your hands are gentle and loving, your patient will feel the sincerity of your heart, his soul will reach out to yours and God's healing power will flow through you both."
—Aunty Margaret Machado, renowned kahuna, Lomilomi master and "living treasure" of Hawaii
Heavenly Healing Massage
For the month of February I am offering a special gift of 15 euros off the price below.
Each treatment ♦ 60-70 minutes | 65 €
Allow 75 minutes for the appointment
The sessions take place in my studio in Santa Catalina, Palma de Mallorca