SKYourself® Certification Training
Become a SKY-Coach

 "We cannot create a new future, by holding on to the emotions of the past."
—Joe Dispenza
24-25 April 2021
|
  Palma de Mallorca, Spain
Time
 

♦

 

 10:00 am – 5:00 pm
SKYourself® is a unique energetic healing method that clears emotional blockages.
SKYourself® brings together elements of energetic work, spirituality, modern psychology and therapy to resolve emotional blockages, allowing you to free yourself and others from these bonds.  This allows you to experience more joy, deep peace, and to add to the coherence and healing of our world.
The SKYourself®  training is for both professional therapists and laypersons.  SKYourself® can be used on yourself and others including animals and children.
In a SKYourself® session a client is led through a deep resolution process in the protected environment of a therapy or healing session without exposing the soul-spirit-body system to the stress of re-experiencing traumatizing memories.
The SKYourself® practitioner enters into a particular state of consciousness similar to meditation, which is learned in the training. This enables the practitioner to reach out directly to the subconscious of their client and into those levels where information is stored that the mind cannot normally reach. With presence, blockages, negative thought patterns and dogmas buried deep in the subconscious are dissolved.
After a SKYourself® session, a client may find an inner strength that makes it possible for them to deal with future stressful situations in a totally relaxed manner. Resolving these emotional blockages paves the way to physical health and creates an internal shift that produces positive changes in relationships.
Empower yourself to create positive transformations for your clients,  your friends and family and for you with this dynamic and simple technique.
FREE SKYourself® Introductory talk
Date ♦ Saturday 28 October 2017
Location ♦ Zunray Yoga Studio
C/ San Feliu 17, garajes 8 y 9, 07012 Palma de Mallorca
Time ♦ 12:00-1:00pm
Train to be a SKY-Coach
During this intensive two-day seminar, you will experience and learn the SKYourself® method. You will receive detailed instructions on how to gain access to subtle, inner abilities to resolve negative emotional states within yourself and others.
During the seminar, you will also be given detailed instructions on how you can use SKY for yourself, with babies and animals, as well as in public situations.
You will learn how to carry out a deep resolution process with your family, friends, and clients and will experience and actively perform this process in the course of the seminar.
The SKYourself® method, developed by Annette Müller, has been taught at the San Esprit Healing Center in Germany since 2010. It is recognized as being so effective in treating trauma that the German government will pay for its social worker to take the training.
Feedback from students at the SKYourself trainings in Germany and Mallorca
REGISTER NOW
2-Day Workshop | Saturday-Sunday
10:00 am to 5:00 pm each day
You may reserve your place with a non-refundable deposit, or pay in full
If you cancel your participation you will receive a refund minus the deposit
After the completion of the training, you will receive your certificate as a SKYourself® Coach.
Feedback about the training from a new SKYourself practitioner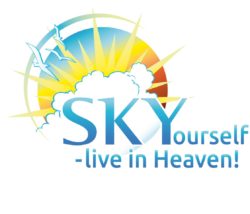 "Before coming to the SKY training, I had a very limited idea of how it worked, both in a practical sense and also energetically. Robin gently guided us through our learning process with patience and clarity, fielding our (my!) many questions and initial confusions with calm, clear and well-founded explanations. Her vast experience of the process means that she is fully grounded in its subtle but profound effects on peoples lives. Having now received (from Robin) and given SKY sessions, I can attest to the ease with which this process brings us back to our true selves."
—Louisa Collyns, Ibiza, Spain (louisacollyns@gmail.com)