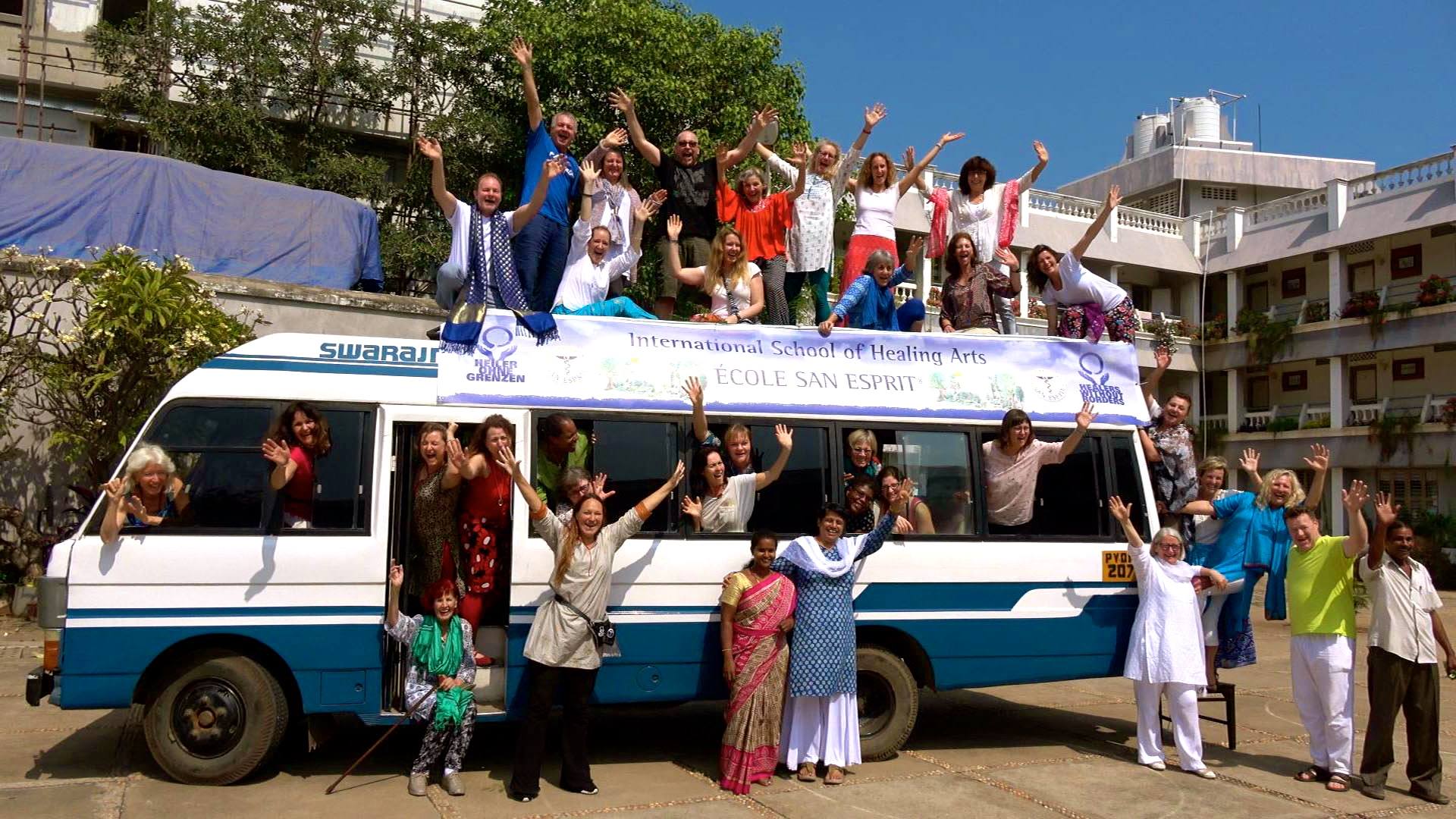 The Healing Camp India 2018 was an experience truly beyond words. The Sri Aurobindo Ashram in Pondicherry was our host for the Healing Camp and they provided close to 300 people for the healing sessions, which are part of a formal medical study to measure the effects of amazinGRACE energy healing on the reduction of pain.  All of the 33 healers experienced wonderful results. 
Everyone of our volunteer clients experienced an improvement in their condition and there were many miracles. 
NOW we are getting ready for Healing Camp India 2020 and welcome all amazinGRACE practitioners and students to join us.  The camp will take place in January 2020 in Pondicherry, India and we would like to hear from you if you are interested.  It really is a life-changing experience.
All volunteers pay for their own travel expenses (air, accommodation, meals) but we are here to help coordinate flights and accommodation (on our 2018 healing camp not one person got sick from the food!).
Would you like to join us?
Healing Camp India 2020 volunteer application